5 UI Trends To Boost Your eCommerce In 2021
In the UI (user interface) design world new trends appear regularly. Some of them persist longer, gaining in popularity with each year. Others turn out to be a fad, and are quickly replaced. Not all UI trends can be used when designing online stores or creating mobile apps for the eCommerce industry.

Therefore, for the purposes of this article I have chosen 5 UI trends that are more than just a passing preference, and which you can successfully use in your e-store. Implementing them does not have to be expensive or time-consuming for you, and it will surely make the user interface of your platform more trendy. Which in turn can bring tangible benefits to your online business.
1. Enhance Your Message with Sophisticated, Bold Typography
Some UI designers that create online stores or mobile apps have been using 'extravagant' typography for quite a long time. They make it a leitmotiv or the 'main character' of the user interfaces they design. Doing so not only helps them to express the brand's character but also attracts attention and intrigues the users. Expressive typography is most often used by the fashion industry and by the companies that sell broadly understood art; usually they offer an assortment from one category, characterized by their own unmistakable aesthetics.

This trend will continue to grow in popularity this year, but you should bear in mind that it comes with some limitations. First of all, doing it properly requires considerable craftsmanship from the UI design specialists. Secondly, an extravagant font will not suit every eCommerce store out there – especially not one that targets a wider audience. This does not mean, however, that you should ignore this trend completely. If you can't afford to be too extravagant, try at least the minimum option. Use original typography to highlight specific elements of your website. It will not require a lot of effort from you, and the effect will surely attract the attention of your online store or mobile app users. However, remember that this well-thought-out typography should be followed by a well-thought-out and effective marketing message.

Here are some examples of skillfully used expressive typography: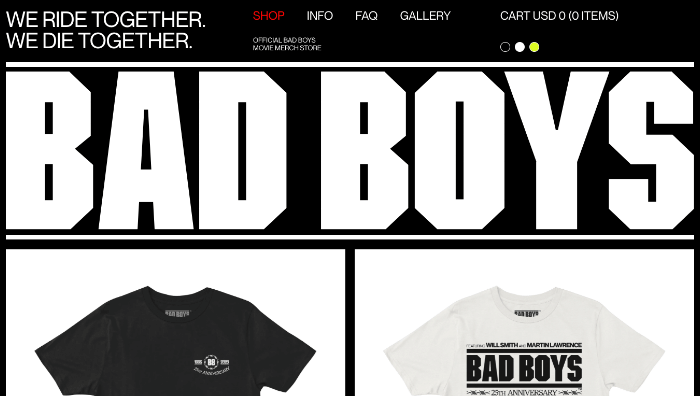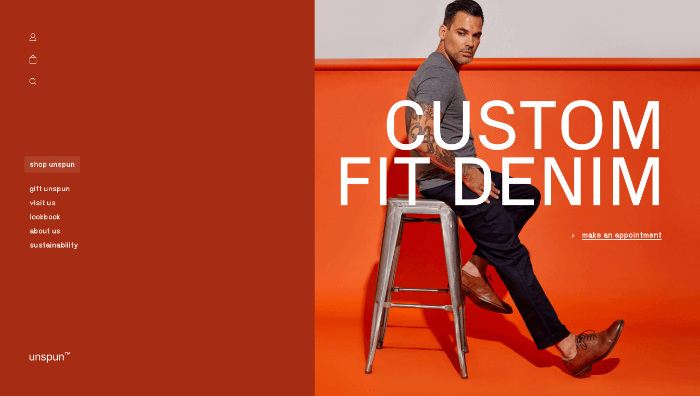 Authors: Studio Freight, Oui Will.
2. Show Products In Context
Showing high-quality pictures along with the option of enlarging them is a standard in the eCommerce world today, and it is slowly becoming insufficient. Customer requirements as far as familiarizing themselves with products goes, are growing – especially now, with the coronavirus pandemic restrictions making the brick-and-mortar stores available to a limited extent (if at all). When shopping online, your customers more and more are looking for experiences and emotions similar to those associated with traditional in-store shopping.

So, online stores that want to gain or maintain an advantage over the competition should adapt their user interface to these new expectations. Both ads that attract customers to your online store, and packshots that present specific products should create a coherent and interesting composition, unique for your brand (background, colors, light, props, etc.). They should attract and focus attention, but most of all: they need to tell a story, drawing users into the narrative. How can this be achieved? Present your product in the context of its use. If you sell clothing, let the real proportions be seen and assessed on a live model. If your e-store offers cosmetics – give your users an opportunity to see their characteristics, e.g. color palette, on the skin of a real model. And don't limit yourself to the photos alone. Invest in short, looping video clips. Add purely graphical elements, including 3D. The more realistically you present your product and the more you make it easier for the user to imagine how to use it in practice, the easier it will be to persuade them to buy.

Here are a few examples to inspire you: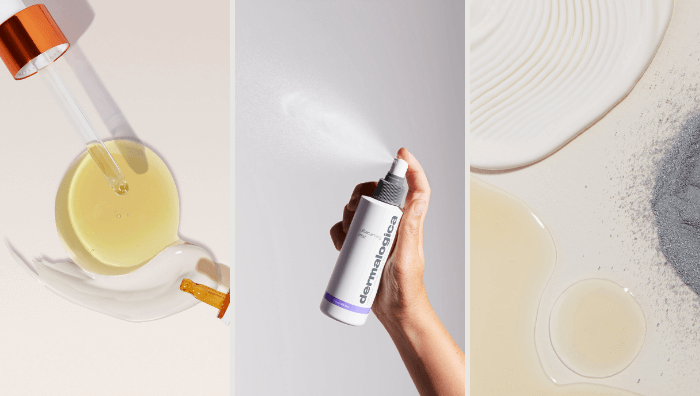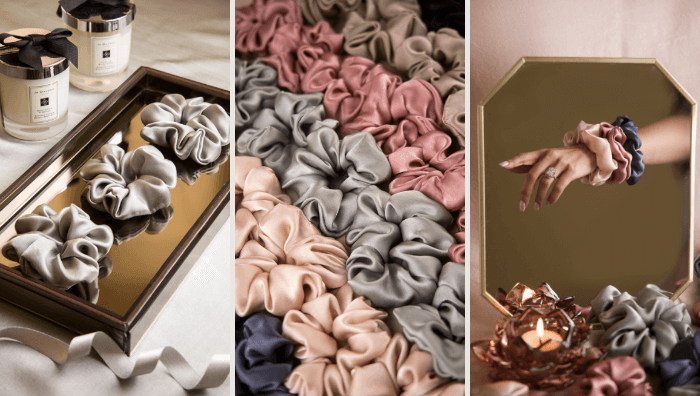 Authors: Mandy Stoller, Palak Dokania, Allan Gomes, Aline Tepasse Bartel & Valeria Montejo, Camila Ortiz.
3. Bring the User Interface to Life with Bold Colors and Gradients
This may sound like a truism, but it is worth mentioning anyway: a skillful use of color in the user interface is a great way to distinguish your eCommerce from the competition. This UI trend has been initiated by services that were created or redesigned in 2020, the most famous examples being the macOS Big Sur operating system and Facebook Messenger. The use of expressive (but not flashy) color in UI design allows users to remember both the brand and the product it offers.

So what colors should be used in the user interface of your online store or mobile app? And where exactly should they be used? When designing an online store or mobile application, choose warm and juicy colors, such as magenta or orange. And use them as a background for your design, making it pleasing to the eye and energizing.

Check out some great examples here: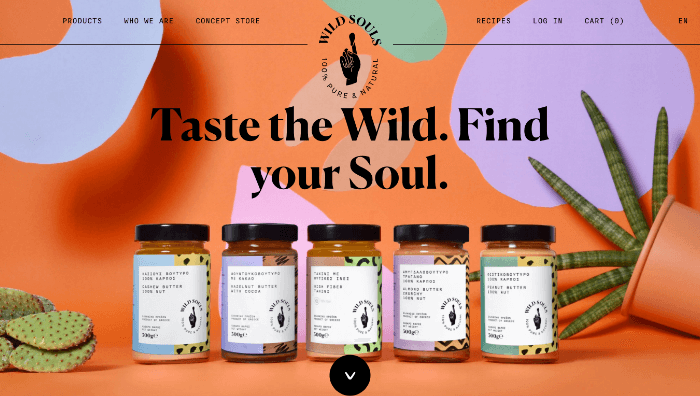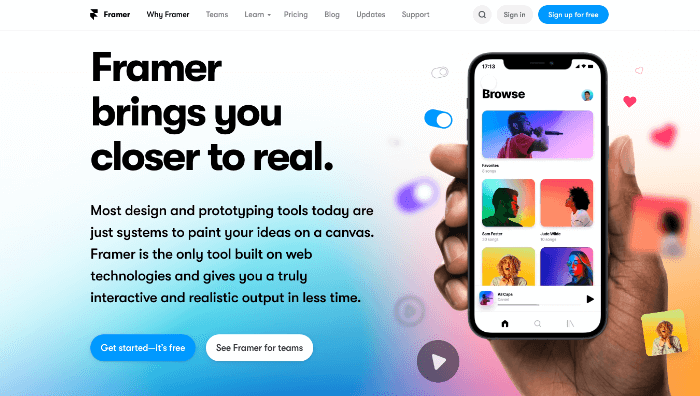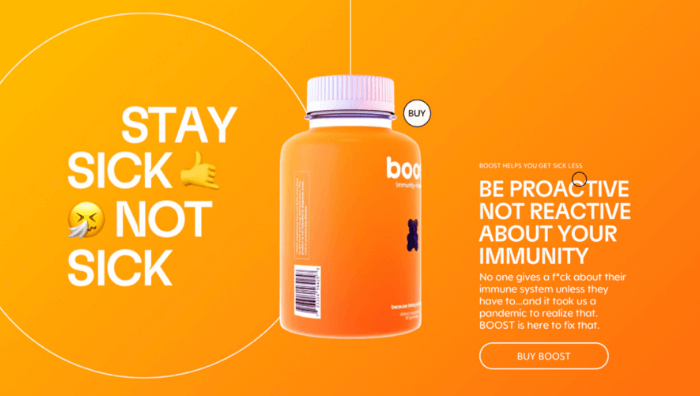 Authors: Big Horror Athens & No Matter, Framer, Studio Freight.
4. Lean On Aesthetic Minimalism
One of the UI trends that has been doing well for years – especially in the eCommerce industry – is minimalism. People in charge of creating online stores or mobile applications have known for a long time that the transparent arrangement of elements and keeping free space between them allows for effective control of the user's attention. It is then possible to focus it on those elements of the service that you care about the most. Contrast the white or slightly pastel background with strong elements of the page, e.g. call-to-action buttons. In addition, use the aforementioned expressive typography or vivid colors in the accents on the website.

Granted, an average user is not always able to appreciate this type of design and sometimes finds such a user interface boring. However, you can compensate for this 'sleeping' effect by using the aforementioned contextual product photos. A well-prepared photo shoot with a model, presented in a minimalistic online store layout, will leave no one indifferent.

Here are some examples to get inspired by: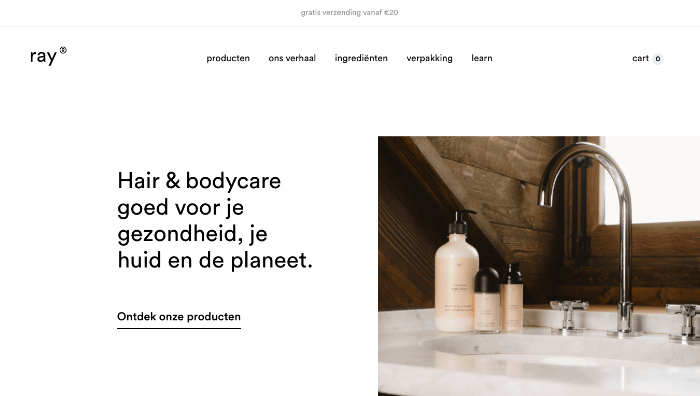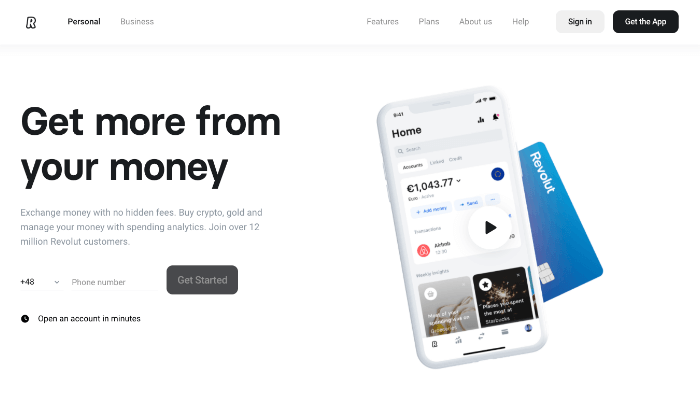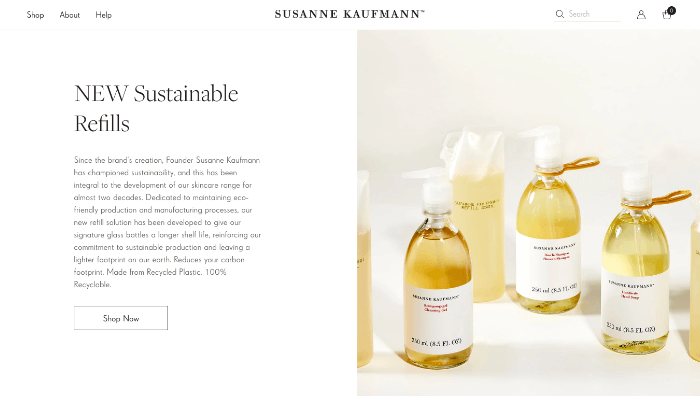 Authors: Ollie, Gil Huybrecht & Rijk van Wel, Revolut, Association Only.
5. Design Your Onboarding Well
This past year, which forced many eCommerce businesses to focus more on retaining customers, has shown the importance of a well-designed onboarding. Regardless of what you sell in your online store, it is worth investing in this tool. Tell your new user about your platform using an animation or a short film. Your story should combine typical branding elements – building brand awareness, communicating its values ​​and evoking emotions – with a practical guide on how to navigate your online store or mobile app and finalize shopping. You can also invest in an interactive guide that encourages users to click through the user interface.

This is a key moment for your new users. If at this early stage of the first contact with your online store you manage to interest them, build trust and encourage them to stay longer, then you have a solid foundation to build their engagement and commitment on. And this will increase the likelihood that they will come back to you.

These companies have mastered onboarding to perfection: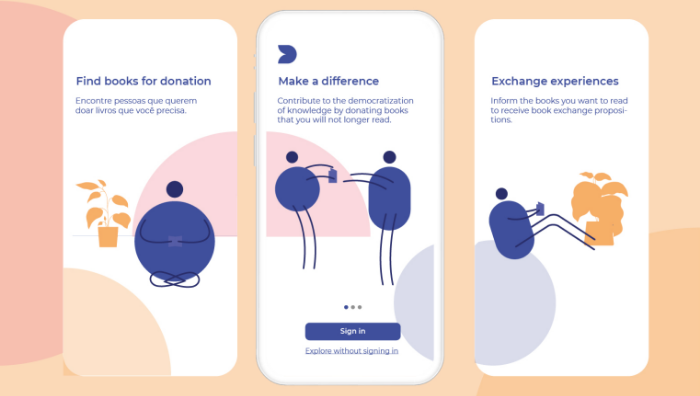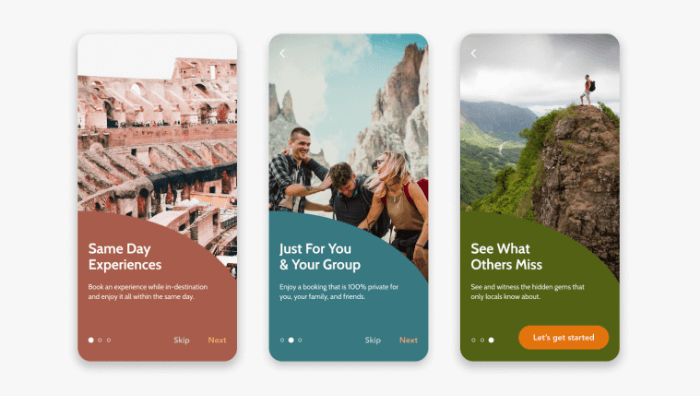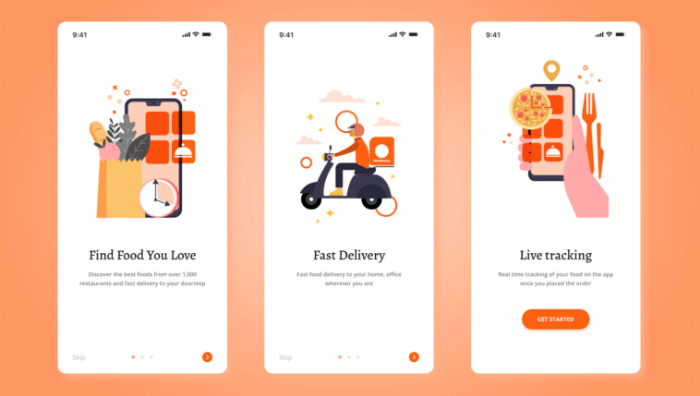 Authors: Giselle Jensen, Raymond Chou, Dang Phung.
Instead of a Summary
The above UI trends can bring real value to both your online store or mobile application and their users. However, this short list is certainly not exhaustive. Do you know about any other trends that may dominate 2021? If you do, please drop us a line :)

And if you want to find out what UX trends can improve your eCommerce in 2021, click here.