E-COMMERCE CASE STUDY: KUBOTA - OUR JOURNEY FROM 0 TO 3000+ ORDERS PER MONTH!
We have just completed a year of incredibly fruitful collaboration with the Kubota brand, and there is no better occasion for a review than an anniversary! If you're curious about what we achieved in these 12 months, we invite you to read our e-commerce case study.
KUBOTA - THE REVIVAL
Do you remember the year 1994? The beginnings of the game show Familiada, shy and longing looks towards the new PlayStation 1 console, and Edyta Górniak sweeping the Eurovision Song Contest with a second-place finish. That year, something else happened - Poles fell in love with Kubota flip-flops.
Since then, more than twenty years have passed. Fashion trends changed like a kaleidoscope, and the world went crazy for the fashion industry. It's no surprise that in 2018, Kubota was revived. Four young, bold, and ambitious individuals from Łódź began a new chapter for the brand, introducing flip-flops designed and produced in Poland, in line with the Fashion Revolution movement.
However, 2019 was not just the anniversary of our collaboration with Kubota. It was primarily the brand's 25th anniversary, which meant many surprises. Alongside the existing premium leather flip-flops, the iconic "rzepy" models made a triumphant return, and more novelties were on the way. But let's get back to the topic of our collaboration and its beginnings :)
CHALLENGE: E-COMMERCE FROM SCRATCH
In May 2018, just before the revival of the Kubota brand, Alina, Asia, Wacław, and Piotr approached us for help. Reactivating the brand meant not only bringing the brand and products back to life but also organizing the entire promotion and sales process. The team chose online sales as the main channel, which meant the challenge of building and managing an online store.
Many people associate e-commerce with setting up a store, but that's not entirely accurate. It's primarily about working on various small and large elements that come together to create a cohesive (yet complex) whole. Therefore, we offered Kubota a comprehensive support package, including:

Web analytics,

User experience (UX) design,

Marketing communication,

Online campaigns on platforms like Facebook, Google, and Instagram,

Social media management,

Influencer marketing,

Technology,

Other areas, sometimes including ad hoc inquiries.
One of the significant tasks we were entrusted with during e-commerce consulting was also the verification of the reliability of some subcontractors.

SOLUTION: TWO-PHASE PROCESS
Considering the extensive scope of our collaboration, we decided to divide the entire process into two stages - workshops, and then continuous e-commerce consulting. How did each of them look like?

PHASE 1: E-COMMERCE WORKSHOPS
In most cases, we start our collaboration with a tailor-made workshop. We believe this kick-off is the most effective and brings many benefits, not only in terms of setting goals and collaboration frameworks but also by allowing both teams to get to know each other better, delve into the brand's world, and integrate.
Here's a step-by-step breakdown of the workshops we conducted for the Kubota brand:

Defining business objectives, communication goals, and others - this allowed us to establish a common direction,

SWOT analysis - ensuring that we identify opportunities, threats, strengths, and weaknesses correctly,




Value Proposition (VP) refinement - the goal was to understand and outline our target audience and what we can offer them,

Mapping the digital ecosystem based on the AARRR framework (Acquisition / Activation / Retention / Revenue / Referral) - a method that resembles an expanded version of the sales funnel analysis, presented in our original publication,

Mapping team competencies - this helped us understand who is responsible for what and which areas needed to be complemented by our competencies,

Prioritizing projects using the Impact / Effort matrix, a method we described in detail in another article on our blog.
In these six steps, we built a solid foundation for further collaboration. The biggest challenge in transitioning from Phase 1 to Phase 2 was ensuring a smooth and well-organized process. We achieved this through continuous advisory support, which took the form of an e-commerce consulting and growth hacking subscription. In this model, we "rent" a dedicated e-commerce team to the client in a monthly package of hours. This way, the company doesn't have to internally build and maintain a large team, which can be extremely time-consuming and costly.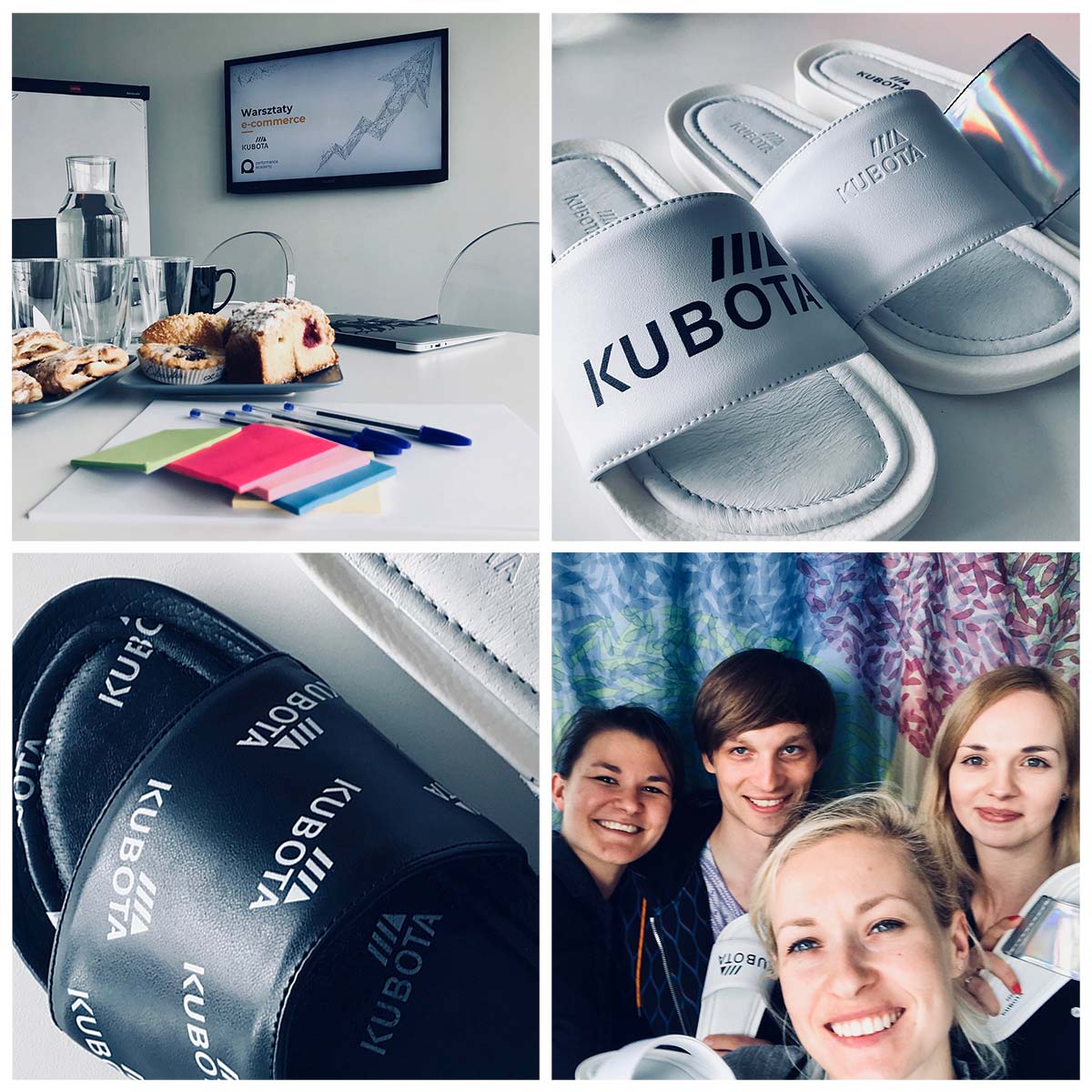 photos from Kubota x e-com.house workshop (formerly Performance Academy), May 2018
PHASE 2: ONGOING E-COMMERCE AND GROWTH HACKING CONSULTING
In the second phase of the process, we work agilely, using weekly sprints with regular summaries and planning sessions, where we continuously decide on further priorities. Here are some examples of projects we carried out in collaboration with the Kubota team:
Marketing and communication strategy, including social media,

Reevaluation and new strategy for PPC campaigns, followed by test planning and coordination with an external agency,

Setting up e-commerce analytics, including Google Data Studio dashboards,

Influencer collaboration support,

Ongoing UX optimizations for the online store,

Technological consultancy for building a new online store - technology recommendations and support in preparing specifications and communication with subcontractors. As a result, Kubota Store "moved" from Shoplo to Magento 2 with PWA Vue Storefront.



For a full picture, it's worth mentioning the tools we use during each step. First and foremost, Slack allows us to communicate efficiently with the entire client team, and Monday is the ecosystem we use for project management. The combination of these two tools enables clear prioritization, assignment of responsibilities, and the right pace for each project.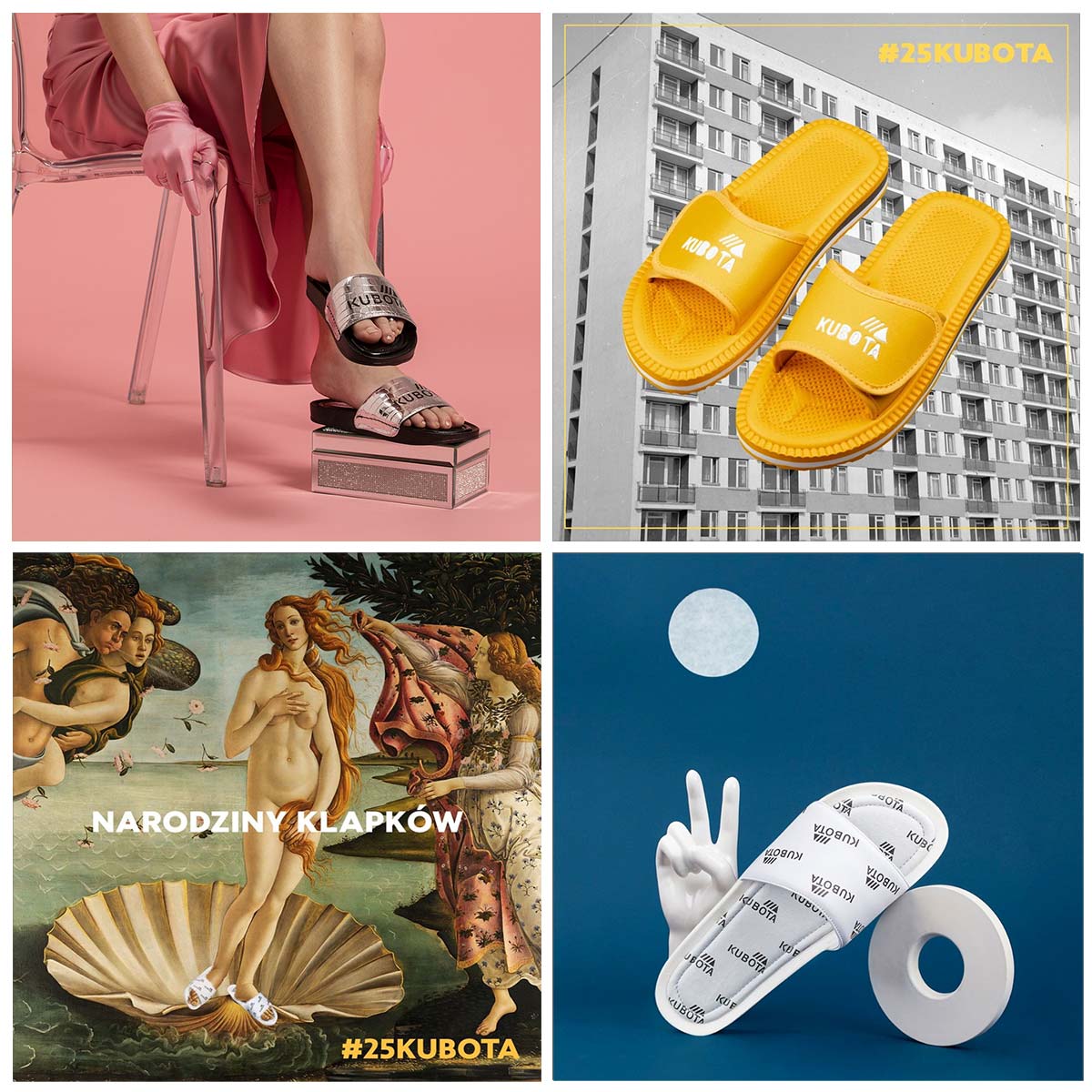 Kubota's image and sales communications, 2019
RESULTS? SPECTACULAR GROWTH
Finally, the time has come for the grand finale - the results. After all, it's a well-known fact that the effect matters, and it's the measure of success. Below are the achievements we reached over the past year:

We successfully reintroduced the Kubota brand to the e-commerce market - together, we went from 0 to over 3000+ orders per month!

We equipped the Kubota team with valuable know-how - as a result, the team became more independent in various aspects, and we could move on to other projects and areas,




Verification, leading to a change of some unreliable subcontractors - through our optimizations and A/B tests, we achieved an average monthly traffic growth of 80% without increasing expenses (data for the period: 04-09/2018),

Flexible, agile support in precisely the competencies the Kubota team needed at any given time - all within a relatively small package,

The success of the MVP in 2018 led to investor acquisition in 2019, an expansion of the product offering and actions, and the launch of a new online store using a much more advanced technology,

According to Brand24 statistics, the Kubota brand generated over 9,550,000 social media reach (from 01.04.2018 to 20.05.2019) and collaborated with Netflix, OldSpice, and many influencers.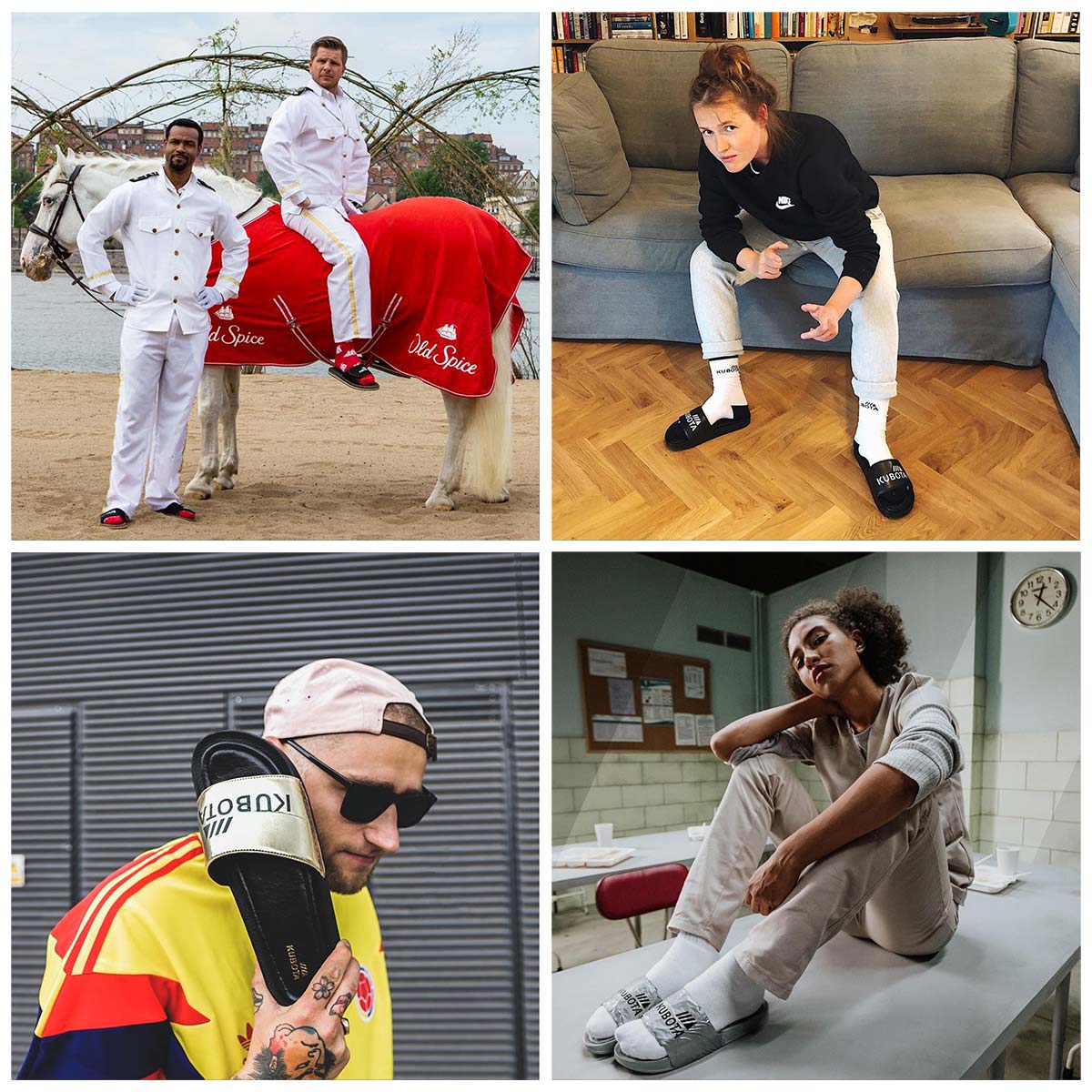 Influencers supporting the Kubota brand and collaborations
It might seem that such results in just one year would be all that can be achieved. However, we believe that this is just the beginning of our journey together. There are further developments and optimizations in the platform, product offering, and campaigns ahead.
At e-com.house, we place great emphasis on our clients' satisfaction, not only in terms of measurable results. Yes, they are incredibly important, but we are all humans, not robots. Therefore, whenever we hear such kind words from our clients, it fills our hearts with joy and pride. Here are a few words from Alina, co-founder of Kubota:
We collaborate with e-com.house on e-commerce topics. Besides being a reliable, professional, and trustworthy team, they are genuinely enjoyable people to work with. Thanks to this collaboration, we make decisions much faster and avoid mistakes that are often inevitable when creating your e-business for the first time.

After such feedback, we can't wait for the next year of collaboration. Exciting things are ahead!